There's a lot to learn when it comes to graphic design. And whoever you ask, they started with any of the Adobe suite programs. Aside from other apps out there, the industry heavily depends on Adobe apps or professionally requires you to know them thoroughly.
From all the different options like Photoshop, Illustrator, Indesign, Lightroom, and Primer, where do you start? You are definitely asking yourself what should I learn first in Adobe like we all did.
Well, after years of work, trial, and error, it is safe for us to say, you should start with Adobe Illustrator. Why? Because it is less complex than Photoshop and prepares you better for the whole deal. But there are other factors to consider which we will explain along. Hang on while we do.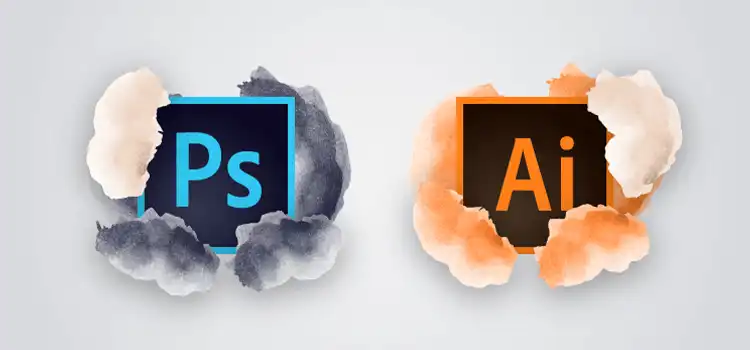 What Is The First Adobe Program I Should Learn?
Although Photoshop is the most popular among Adobe programs, Illustrator is the easiest to get a hold of. Why? Because it is based on vector graphics. Which uses mathematical equations rather than pixels like Photoshop.
This gives you an in-depth idea of how other Adobe graphic programs work. Here are the factors at a glance why you should learn Illustrator rather than any other Adobe program.
Easy to operate and learn.
Ideas gained from Illustrator can be used in other Adobe programs making it easier for any newbie.
A good place to learn about design as illustrator deals with logo designs, customizations, web graphics, and many more.
Handles design-related crafts better than Photoshop.
Very few critical functions that are easy to get used to with a little practice.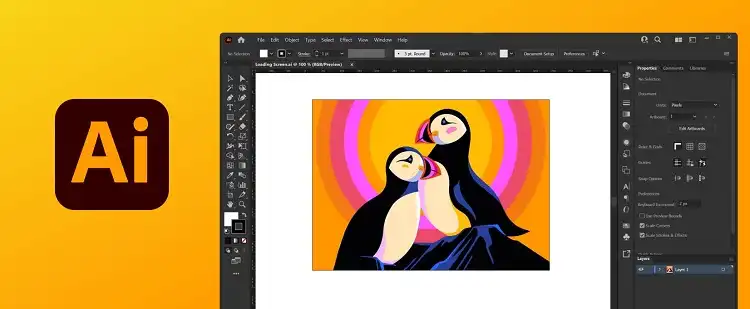 Why Illustrator First, Not Photoshop
There are many reasons why Illustrator should be your first Adobe program. One, you get to learn vector graphics, which is a special program to design logos, web page content, and so on.
As it has a less complicated functionality, you get to understand graphic design faster. Photoshop on the other hand has a lot more complicated features, that need more time and patience. And let's not talk about the practice part.
Though Photoshop might look more fun as designers work on them, it took them a lot of time to come to that level. And chances are, they started with Illustrator too.
The fun part of starting with Illustrator is that you get the idea of using other Adobe apps. Which will come naturally or with a little try later on.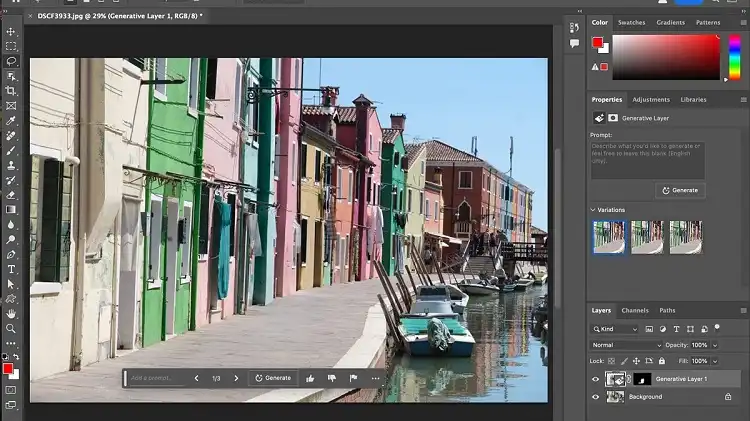 Factors To Consider Photoshop Over Illustrator
Although we are suggesting Illustrator over Photoshop, don't let that put you down. Your perspective and ambition may be different.
While that being said, if you prefer Photoshop first, and keep on practicing, you will do good. There is no wrong way of starting with it. You can eventually learn Illustrator as you will need it on the way.
Frequently Asked Questions and Answers (FAQs)
Where to start learning Adobe?
There are thousands of online courses where you can enroll in a course and get a certificate. Most of them are paid, which might sound like a bummer, but it pays off with what you will learn.
Should I learn Illustrator or InDesign first?
You should learn Illustrator first. As it gives you a clear idea about design. InDesign is used for digital print media, page layouts, and other media-related designs. Which will need the knowledge of Illustrator. But you can go with both at the same time if you are going for print media and page layouts rather than design.
Conclusion
Illustrator is the first program you should start with, period. The level of knowledge you will gain with it is incomparable. And everything after that will come on easily. This is why anyone thinking about starting to learn Adobe apps should start with this. But if your priority is only photo editing, not moving around with it on a larger scale, then you can go for Photoshop any day of the week.