Ever wondered what goes inside an artist's head? Be it of any kind, we are today going to talk about graphics designers. While it might seem really easy and thorough, graphics design is a lot more than just clicking some button and dragging the mouse to change an appearance.
If you have noticed some memes and reels on social media, you might have come across an artist turning a potato into a model. This is done with not only software but also years of expertise.
So, what are the two main tools of graphics design they used? The answer is Adobe Photoshop and Illustrator. These two are the leading software that can change anything into everything. Confused? We are here to talk about that today.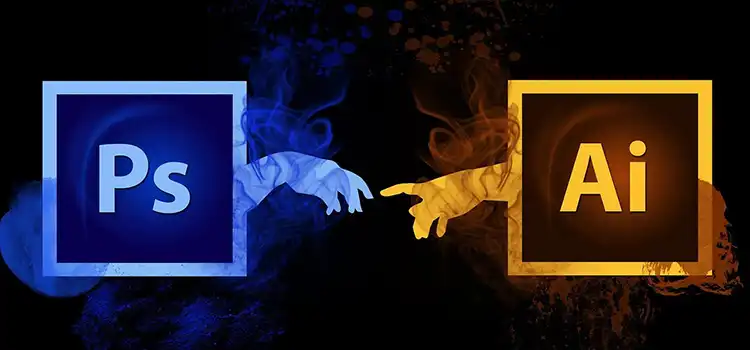 Two Main Tools Of Graphic Design Designers Swear By
Adobe Photoshop and Adobe Illustrator are the two widely used graphic design tools that are used worldwide. Call it an app, program, tool, or whatever you like, these are where the magic happens.
While you edit images based on their pixels on Adobe Photoshop, you can also create, add effects, remove, and do a whole lot with it. It's called a Raster graphics editor due to its functionality with pixels.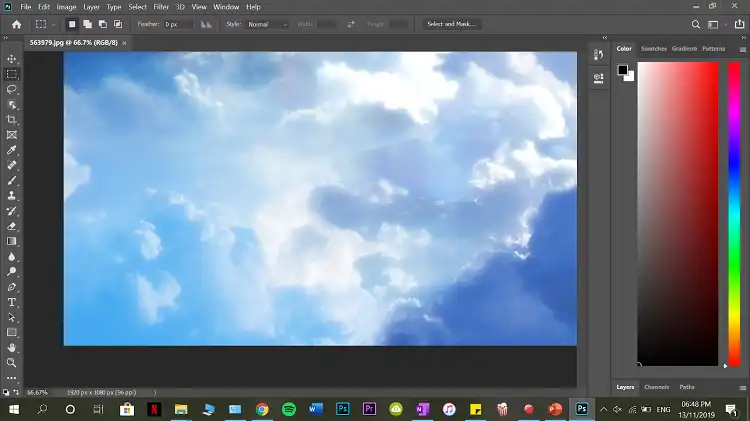 Although it looks easy, Photoshop requires a bit of knowledge and expertise to go into its full functionality. You also need a powerful graphics card, and RAM to work with it. Though the older lite versions can work on older PC with minimal requirements, the output will also be minimal. But for photo editing and graphics-related works, Photoshop is the way to go. Artwork and complex designs can be done here too, but Illustrator does it more efficiently.
Talking about Adobe Illustrator uses mathematical equations rather than pixels. Why? Because artwork needs to be precise! Just look at the font we are typing in. These needed a precise cut on the corners, so when the size is expanded, it won't break. This is where Illustrator shines. Along with other artwork, logo design, and intricate works.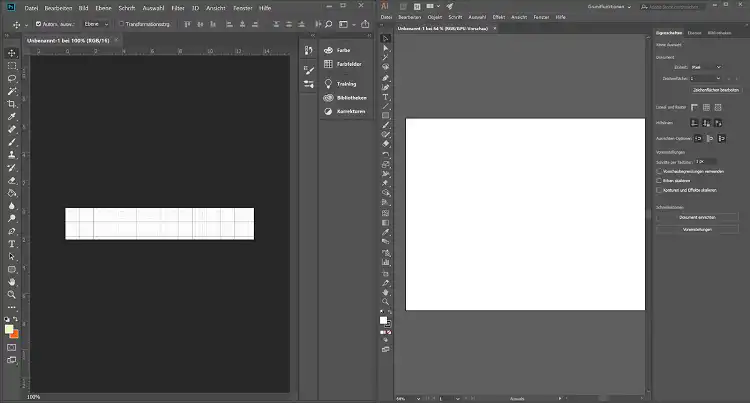 Any newbie can start over on Illustrator and then move on to Photoshop as they will have a good knowledge of how graphics work. It also requires a less powerful system and memory.
If you are wondering what are the system requirements for both Photoshop and Illustrator, we got you covered with a chart.
| | | |
| --- | --- | --- |
| Content | Adobe Photoshop | Adobe Illustrator |
| Operating system | Windows 10 or macOS 10.15 | Windows 10 or macOS 10.15 |
| Processor | Intel Core i3 or AMD Ryzen 3 or more advanced setup | Intel Core i3 or AMD Ryzen 3 |
| Memory | At least 8 GB | 8 GB works just fine |
| Graphics card | At least NVIDIA GeForce GTX 1050 or AMD Radeon RX 560 | NVIDIA GeForce GTX 1050 or AMD Radeon RX 560 |
| Storage | More than 4 GB of available space | 4 GB available space |
Note: This is the minimal requirement for both Photoshop and Illustrator. But to get the most out of Photoshop, like doing heavy editing, you will need a much higher requirement than this chart.
Pro Tips For A Newbie Designer To Be
Take your time with it. Practice makes everything perfect.
Focus is key. Start with one thing and master it before moving it to another topic.
There are thousands of tutorials on YouTube. Following one would be the best way to deal with it and makes learning more interesting.
Don't just work every once in a blue moon. Regular routine helps you achieve the mastery in design. Just like any artist. They are not born, they practice.
Frequently Asked Questions and Answers – FAQs
What are tools for graphic design?
Adobe Photoshop, Adobe Illustrator, Adobe InDesign, Inkspace, Adobe Creative Cloud, Canva, Xara Designer Pro+, and VistaCreate are some of the graphic design tools.
What is the most important tool in graphic design?
Adobe Photoshop is the most essential tool in graphic design. This is due to its high customization and functionality.
Is Figma a design tool?
Yes. But Figma is an interface design tool rather than a graphic design tool.
Conclusion
Graphic design is more than just editing photos to your liking. It is an art form, a profession, a passion. And nothing comes easily, even for Leonardo Da Vinci. A lot of struggle, hardship, and practice is involved in creating something. So is with graphic design tools. If you master it, you unlock your potential.