The simplest answer to this question is Yes! You can use InDesign Offline. As you know, for the last two decades, Adobe InDesign has been a prominent application for designing layouts and printing publications such as digital books, magazines, etc.
Undoubtedly, it's an essential tool for designers worldwide. Now, truth to tell, you can't be online all the time as there can be some incidents that possibly prevent you from using the internet. For example power outages, broken routers or cables, issues with ISP, etc.
Therefore, keeping these circumstances in mind, Adobe let its consumers use the program offline, so that they don't have to face difficulties, especially in important situations.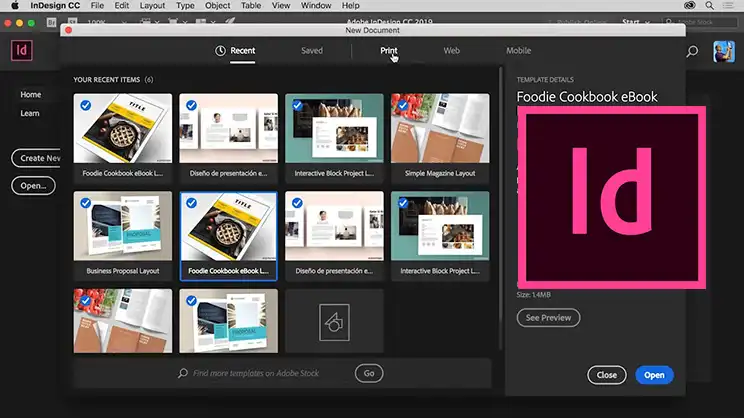 Is It Possible to Use InDesign Without the Internet?
Now that you know, you can use it without the internet, but here's a catch. When you install the app on your PC, you really don't have to depend on an internet connection to use it. But when you're about to install it or any other Adobe Creative Cloud programs, you need to connect to the internet.
With a valid software license, InDesign offers the offline mode only for a limited time scale. After the installation, the program will intend to validate the license every month / 30 days. That time you will get a reminder from it to establish an internet connection in order to validate the software license. That's the only time you should be online.
Frequently Asked Questions and Answers (FAQs)
Can I download InDesign without Creative Cloud?
You can download InDesign without Adobe Creative Cloud in some ways. There are numerous source pages that'll let you download the program, and even install it without any need for Creative Cloud. But when you're up to using the app, it'll require the Cloud in case of validating the purchase.
Can I use InDesign without a subscription?
Well, for a longer period, no. Without having a subscription, InDesign will let you access and use all the latest updates for free only for 7 days. After the 7-day trial, you must go for the subscription for complete usage of the program.
Is Offline mode permanent for InDesign?
As long as you've purchased the InDesign application and are validating your software license every month, you can enjoy the offline mode spontaneously. If you don't validate it within the estimated time, all the newest features will be unavailable for you including this offline mode. So, the mode remains available till you stop validating the license.
Conclusion
Ultimately, it's clear that you're definitely capable of using InDesign offline. But the only condition is you've to obtain the latest software license every time it's available. So, if you already have purchased it, enjoy it without any worry.