To get the answer to this question correctly, first of all, you've to understand the concept of Photoshop and InDesign. In general, Photoshop is a program that is basically designed for photo editing, graphic designing, etc. On the other hand, InDesign is a program used to create posters, PDFs, magazines, publish books, etc.
That means both software are meant to do some different but specific tasks. The fact is you can Photoshop in InDesign but even won't be near enough. In InDesign, you'll get some mutual tools with Adobe Photoshop for basic editing. But when it comes to critical or numerous editing and designing, you can't rely on InDesign.
Seems confusing? Don't worry. We are here to explain how you can Photoshop in InDesign along with its compatibility. Therefore, read the entire article till the end.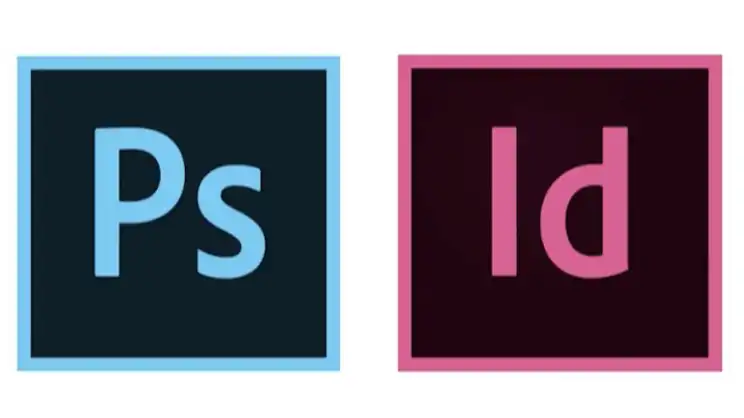 How to Use Photoshop in InDesign?
The Adobe applications offer users cross-platform functionality. In this way, users can transfer relevant files between these apps with ease to make things convenient. This is how it allows users to use the mutual tools with Photoshop in InDesign. Now, to use Photoshop, apply the following steps as mentioned –
Step 1: In the beginning, you need to add a file that you will use in InDesign for working purposes, such as magazines. So, start by opening a new or existing InDesign project. For a new project, select the Document option and go for it.
Step 2: After that, from the menu bar, click on the File section and choose Place.
Step 3: Next, in the directory, check for your preferred PSD file and double-click on it. This way the file will load into the InDesign document.
Step 4: Now, on InDesign's left side, you can see the vertical toolbar almost similar to Photoshop. Here, you can find so many tools that will let you edit the file further. You can also find mutual tools such as layer panels, FX effects, typing controls, crop tools, pen tools, gradient tools, marquee tools, etc. Apply them according to your need.
Step 5: Finally, when the edit is complete, go to the File section again and save the file.
The whole procedure is as simple as that.
Is Photoshop in InDesign Worth It?
Truth to tell, even though InDesign lets you edit stuff, it's not capable of doing this broadly as you can do with Photoshop. Photoshop is best for this job. It's suggested to do the overall editing stuff with Photoshop, and if any edit is needed later when importing into InDesign, use the InDesign toolbar then.
InDesign can surely offer editing just like Photoshop as it has similar tools, but it's considerably time-consuming. Therefore, it'll be wise to do most of the Photoshop editing on Photoshop and the least on InDesign.
Frequently Asked Questions and Answers (FAQs)
Does InDesign work like Photoshop?
Photoshop is mainly designed for photo editing and basic graphics designing, whereas InDesign offers to publish digital magazines, books, posters, etc. They've some similarities in some tools, but what differs them here is InDesign especially prioritizes the quality of typography and text.
Can I edit Photoshop layers in InDesign?
Yes, you can do so in a way. First, place your PSD file in the InDesign document. Then press Alt and double-click on the PSD file. Doing so will load the file on Photoshop. Edit the layers as you prefer and simply save the file. The file will get updated in InDesign automatically.
What makes InDesign unique from Photoshop?
For your information, Photoshop stores the created or edited files in a document. On the other hand, Indesign links its files to cloud storage from different locations. Additionally, though the filters and effects are limited in it, you can use and adjust them in your Photoshop too.
Conclusion
As you've read this far, it's assumed that you've understood the procedure of photoshopping in InDesign. It's so easy to apply and nothing complex there. But still, if you've further queries or any confusion, feel free to knock us in the comment section.