Users related to image-creating and photo-editing services are most likely familiar with the Adobe InDesign program. If you're a graphic designer then it's entirely possible that you may now looking for it as your next and more advanced design software. Undoubtedly, InDesign is a fine and very popular page layout design application that is highly used to create and publish digital books, magazines, posters, etc.
Now, to answer the question, it mostly depends on the status of the learner. If the learner is totally a newcomer to the designing world, it'll take a long time to learn InDesign as he/she has to learn basic designing skills first. But who already have the basic lesson of photo editing and designing, it may take a couple of days or weeks perhaps varying from user to user in general. And if one wants to master the program, it'll probably take years.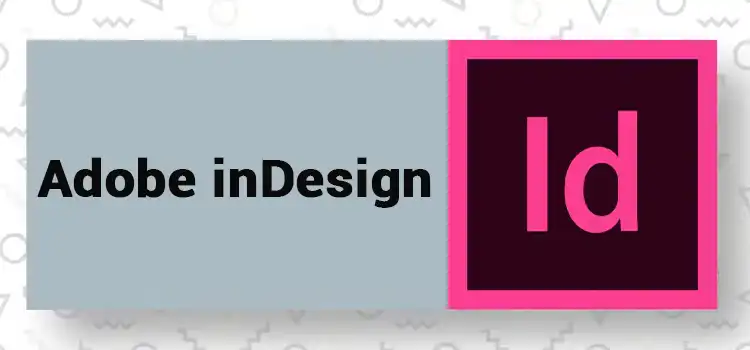 What Is the Average Time to Learn InDesign?
The importance of InDesign makes it obvious for professional graphic editors to learn it as they need to publish their artwork. InDesign allows its users to create vivid design layouts for different production fields such as newsletters, magazines, promotional brochures, posters, etc. Using InDesign can be considered the final step of designing. 
When you create or edit any digital artwork with Photoshop, InDesign let you publish it. In addition, it also allows further editing if it's necessary at any point. So, it's pretty assumable that without knowing the functionalities of InDesign, you can't ensure the proper progress of your artwork to the best level. Therefore, it's a must to learn InDesign with mastery for the best outcome.
The fact is not every human being has similar learning capabilities. A quick learner can learn InDesign within a short time. But for a slow learner, it'll take a lot of time. It has been found that on average, it takes at least a couple of weeks to learn all the basics of InDesign. There are numerous tools, effects, filters or in other words, features that one has to learn to utilize the program at its best. Hence, taking time to learn it is quite understandable.
Does It Take Similar Time To Learn InDesign for Various Occupations?
Well, obviously no. Learners of different occupations can't manage the same time to learn it. For example, a student can manage time within his/her school or college, or extracurricular activity period. But a professional who does a full-time job for a certain period can hardly manage the time within it. But both occupations can manage time at night mutually.
Therefore, it's also understandable that they won't take the same time according to their free time or mental capability.
Frequently Asked Questions and Answers (FAQs)
Is InDesign easier than Photoshop?
Well, InDesign is easier when you know all the basics of Photoshop. InDesign has nearly similar tools and features as Photoshop including other extra functionalities. Normally, using Photoshop is easier in terms of creating and editing stuff. InDesign mainly takes care of the publishing sector and offers further editing if needed.
Should I learn InDesign or Illustrator?
If you wish to design various graphics, it's both wise and recommended to learn Adobe Illustrator first as it's convenient with it. But in the case of working on creative projects like page layouts of digital media and print, you need to learn to use InDesign first. If it's possible for you to learn both the program at a time, it's better.
Conclusion
As you've read this far, hopefully, you've got your answer. If you think of yourself as a quick learner, you won't need much time to learn the basics of InDesign. Perhaps a few days or a week at most. Otherwise, it'll take a few weeks. And if you want to master it, consider taking one or two years most likely. If you've any further questions, feel free to knock us anytime.